University of Manchester

University of Manchester sent us its semester/year abroad students to study Arabic in Cairo. The University of Manchester has one of the largest Middle East programs in the United Kingdom.
Duke University

Duke University sent its summer students here through its "Duke Engage Program" to in our intensive Arabic immersion program.
United States Air Force Academy

Arab Academy organized intensive study abroad programs for students from the United States Air Force Academy.
Georgia Tech University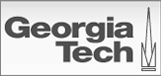 Arab Academy hosted summer abroad programs for students from Georgia Tech. The program focused on Arabic for business and technology and in addition to 4 hours of class 5 days a week, the students visited a number of businesses and organizations using new technologies in Cairo.
Howard Community College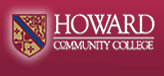 Howard Community College sent students to Arab Academy for its winter study abroad program. Students studied Arabic intensively and also joined our cultural program.
Egyptian Society for Intercultural Exchange | AFS Egypt
The Egyptian Society for Intercultural Exchange, also known as AFS Egypt, organizes intensive Arabic language programs for American High School Students. The program was run at Arab Academy. This program is funded by the American Government.
Arlington Public Schools – Virginia – USA
Arab Academy delivers online Arabic language courses to high school students at Arlington High Schools. Courses are offered at 4 language levels.
Cairo American College
The elementary school Arabic program at Cairo American College in Egypt is developed by Arab Academy in cooperation with CAC teachers.
Fairfax County Public Schools
Arab Academy has developed online Arabic programs specifically to meet the needs of Fairfax County Public High Schools.
World Bank
Arab Academy has taught World Bank students in Cairo and in Washington, D.C.
African Development Bank
The African Development Bank (ADB), which is based in Tunisia, has contracted Arab Academy to teach its staff members Arabic language online. ADB is an international organization with offices in a number of countries across Africa.
La Farge, Egypt
Arab Academy delivers Arabic language training to expats at La Farge, Egypt.
Islamic Development Bank
We have organized year long programs for intensive Arabic Immersion programs in Egypt.
Hafez Law Firm
International lawyers from Hafez Law firm study specialized Arabic at Arab Academy.
In addition to these institutions we have had lots of invididuals from prestigious institutions study with us at our Academy in Cairo.